Gutted beyond recognition and left for dead four years ago, the Big East is, improbably, back among college basketballs best conferences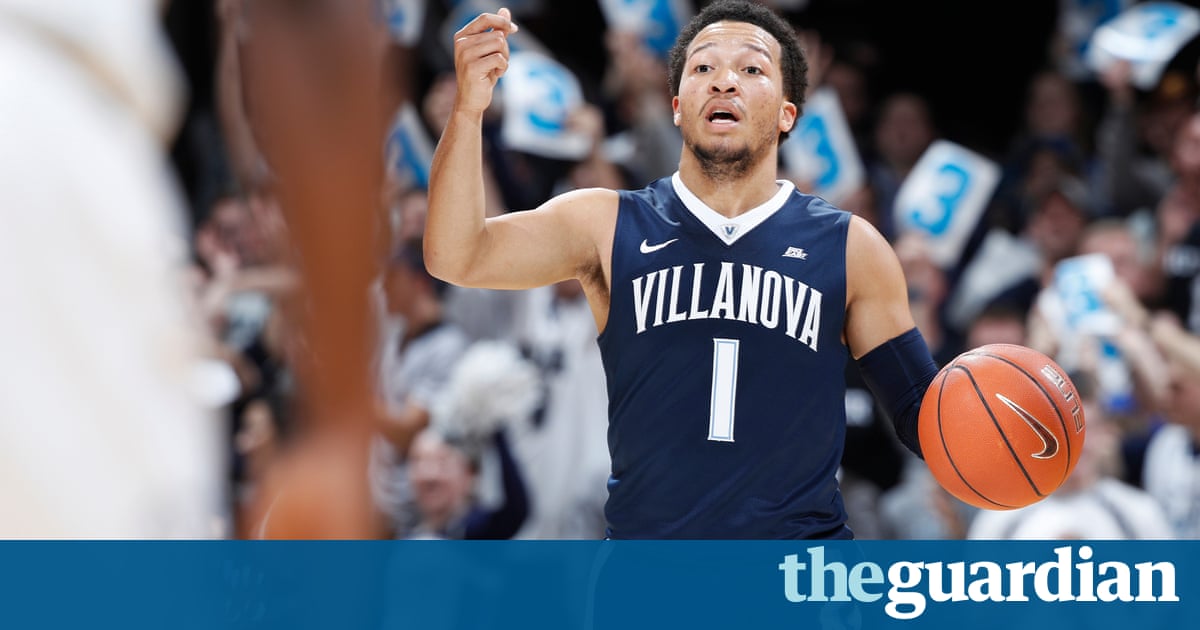 The Big Easts fade to mediocrity was all but a foregone conclusion when realignment left the once-powerful conference gutted beyond recognition four years ago.
Name-brand programs like Syracuse, Pittsburgh, Connecticut, Louisville and West Virginia had bolted to chase the football dollars of the power conferences, leaving Villanova, Georgetown, St Johns, Seton Hall, Marquette, DePaul and Providence to pick up the pieces.
The so-called Catholic 7 did well to fill out their membership with Butler, Creighton and Xavier, a trio of mid-major powers who have traditionally punched above their weight. They managed to retain the Big East name and logo and the rights to host their conference tournament at Madison Square Garden, where it had first grown from a modest collective of northeastern parochial schools in the 1970s to one of college basketballs most iconic brands.
But the sense of atrophy was undeniable. A new television contract took the leagues games off ESPN, who all but wrote the leagues epitaph into its 30 for 30 documentary series. What hope did a dectet of private schools without the benefit of revenues generated by major football programs have in big-time college athletics today?
Turns out plenty. The sense of inferiority that was symbolically shed when the league sent half its teams to last years NCAA tournament where Kris Jenkins buzzer-beater lifted Villanova to the national championship in April has surely been put to rest by now. When Mondays rankings were released, no conference had more schools in the top 15 than the Big Easts four.
Two of them face off on Tuesday night when the third-ranked Wildcats who spent the past five weeks at No1 before suffering their first loss of the season to Butler last week host No15 Xavier in suburban Philadelphia.
Villanova is the conferences standard-bearer on merit. Theyve gone 51-7 in conference play since the Big East reformed and last year finally broke their NCAA tournament hoodoo with a veteran roster drawn heavily from northeastern prep schools, a break from one-and-done NBA lottery picks typical of recent champions Kentucky and Duke.
The emergence of Jalen Brunson as a full-time point guard and Josh Hart as a national player of the year candidate have more than compensated for the losses of Daniel Ochefu and Ryan Arcidiacono. The fact that Villanovas athletic budget ($37.5m in 2014) is a fraction of the big state schools that it toppled en route to last years national title and that no university smaller than Villanova (undergraduate enrollment: 6,390) has won a national championship since the 1950s is a testament to the shrewd recruiting and coaching acumen of Jay Wright.
Creighton (No8) and Butler (No12) have also enjoyed headline-grabbing seasons and appear positioned for deep tournament runs in March, but the league has shown itself to be sturdy from top to bottom. The conference is ranked third-best nationally in Jeff Sagarins eponymous ratings, behind only the Big 12 and Atlantic Coast Conferences and ahead of the Big Ten, Southeastern and Pac-12.
But what makes the Big East special in todays college sports landscape goes beyond records and rankings. All 10 members are basketball-first schools in an age when football-driven realignment had decimated many of the rivalries that made college basketball unique.
The Big Easts glory days of the 80s, a charmed run that peaked in 1985 when the league accounted for three teams in that years Final Four, are gone never to return. Same for the mid-aughts, when membership ballooned to a tricked-out 16-team super-conference that ultimately sent a preposterous 11 schools to the tournament in 2011.
But what emerged from the ashes of inevitable self-combustion is a pure basketball conference unlike anything else today and one that looks poised to be a player for years to come.
Read more: https://www.theguardian.com/sport/blog/2017/jan/10/college-basketball-big-east-conference-renaissance