A chronicler of the drugs conflict who has become the seventh journalist murdered in the country this year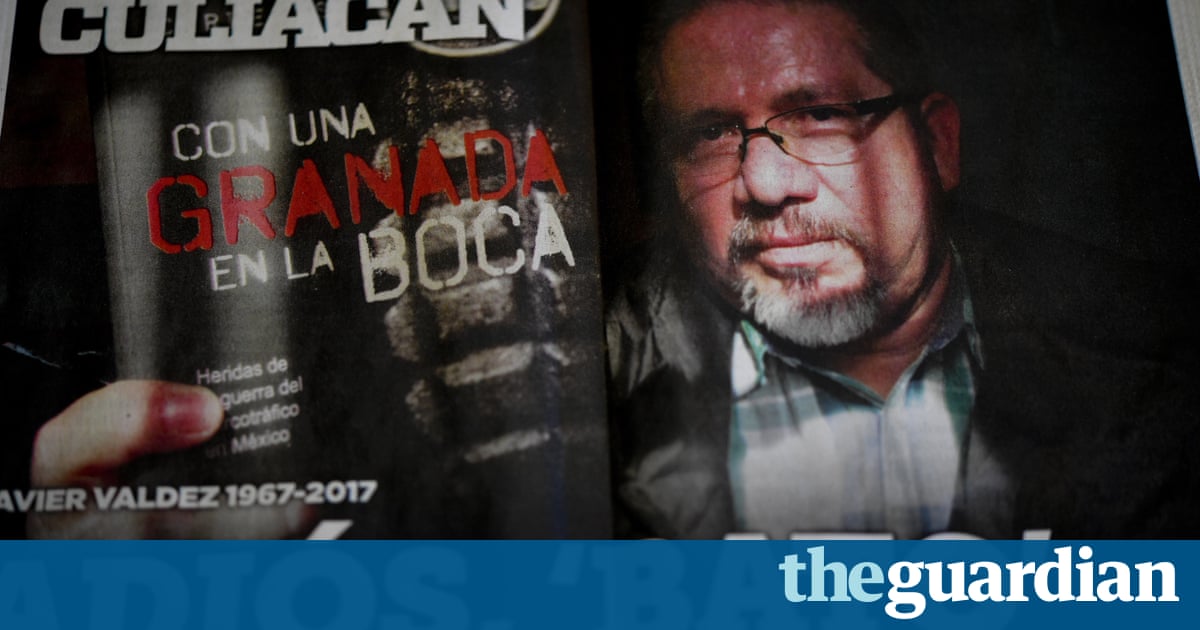 In what shape does bravery come? Is it constantly acting as if you can live normally when all around you is mayhem? Is it forging a unique journalistic language while working to the highest professional standards, when any misjudgment could cost you your life? Is it guiding visiting journalists through the lethal realities of your home with cheerful generosity, always knowing that they leave and you will be left behind? That was the bravery of Javier Valdez, the latest journalist to be killed in Mexico.
The symbolism was shockingly deliberate: Javier was shot 12 times at 12 oclock outside his place of work, Rodoce, which means River 12. The gunman used a silencer. Javier was left lying on the street in Culiacn with his signature panama hat still on his head. His murder was an act of terror in the battle for power that has followed the extradition to the US of Joaqun Guzmn, the head of the Sinaloa cartel, in January. There have been six other journalists killed in Mexico this year, joining more than 100 murdered since the turn of the century, but few as prominent as Javier. His killing tells us that no one is untouchable in Mexico.
Javier was 50, the co-founder of the newspaper Rodoce in 2003, the only remotely independent paper in Culiacn. Culiacn is the heartland of the Sinaloa cartel and the centre of much of the murderous drugs wars that have swept Mexico over the past decades. Other newspapers have largely withdrawn from reporting the war going on around them, intimidated into silence. Javier was determined in his regular column called Malayerba (Bad Weed) to ensure his readers got some insight into what was going on in their streets, workplaces and schools.
He was not your conventional intrepid reporter. Not for him the journeys up into the heartlands of the drugs lords to find his stories or openly confront the authorities. His beat was the bars and seafood stalls of Culiacn, the town where he was born and where he fought his way out of poverty to an education and a career. I first met him with my colleague Guillermo Galdos in one of the towns backstreet bars, where he was clearly as easy gossiping with the passing peanut-seller as he was talking government corruption with visiting international journalists.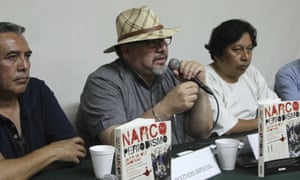 Read more: https://www.theguardian.com/commentisfree/2017/may/20/javier-valdez-murdered-journalist-mexico-dirty-war