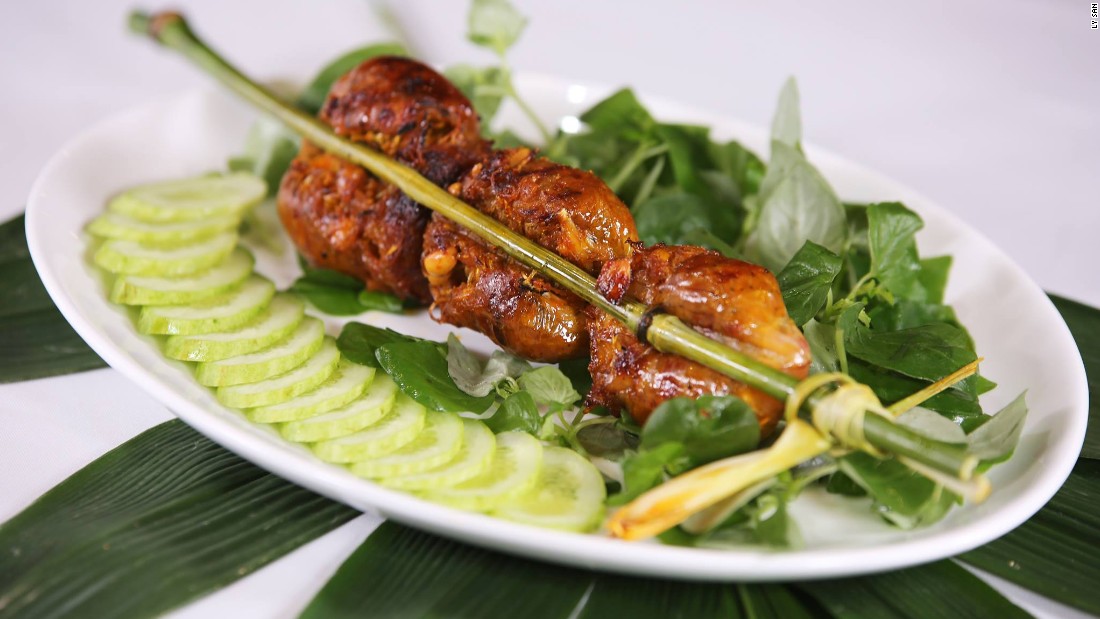 (CNN)It was while studying in France that Ly San, now 29, decided to resurrect traditional Khmer cuisine.
He realized that much of this information had been lost during the civil war of the early 1970s and subsequent barbaric rule of the Khmer Rouge, which saw hundreds and thousands of people die from execution and starvation.
Six years later, San has interviewed 26 Cambodians, and written two lengthy books — one of recipes and the other detailing ingredients.
Broths, curries, relishes, roasted meats and dipping sauces. These, San discovered, are all part of traditional Khmer cuisine.
Elite dishes, which were mostly for the country's officials and wealthy citizens, are less complicated and made using lower quality meats and ingredients.
Fragrant and delicate, all of these dishes rely heavily on galangal, garlic, lemongrass, kaffir lime leaves and turmeric for flavor. The subtlety makes Khmer cooking distinct from other southeast Asian cuisines, such as Thai, with its strong flavors.
After the communist Khmer Rouge came to power in 1975, their Marxist leader Pol Pot embarked upon a dramatic regime of social engineering, sending people from the cities to communal farms in the country.
Intellectuals and middle-class citizens were tortured and executed while hundreds of thousands of people died of disease and starvation from the famine Pol Pot's revolutionary policies induced.
Records of the country's cuisine were destroyed by the Khmer Rouge, and people ate purely for survival, living on what little was available at the time.
Although San won't elaborate on whether his elderly tutors shared their experiences of Cambodia's struggle, it's clear that what started out as a personal project has taken on greater significance.
"This experience is very important. It has taught me how to protect Cambodian culture," says San. His restaurant, Kraya Ankor, serves dishes from all three categories of Cambodian cuisine, and counts Cambodia's Princess Norodom Buppha Devi among its regulars.
He is also working on turning the two Khmer books he wrote into one comprehensive cookbook, and hopes to eventually have it published in French and English.
Read more: http://www.cnn.com/2017/05/03/foodanddrink/cambodias-forgotten-cuisine/index.html