Kanye West, the Weeknd and Bon Iver all owe a large part of their visual identity to the man who shoots their album covers and videos. Now, with a forthcoming movie, hes set his sights on Hollywood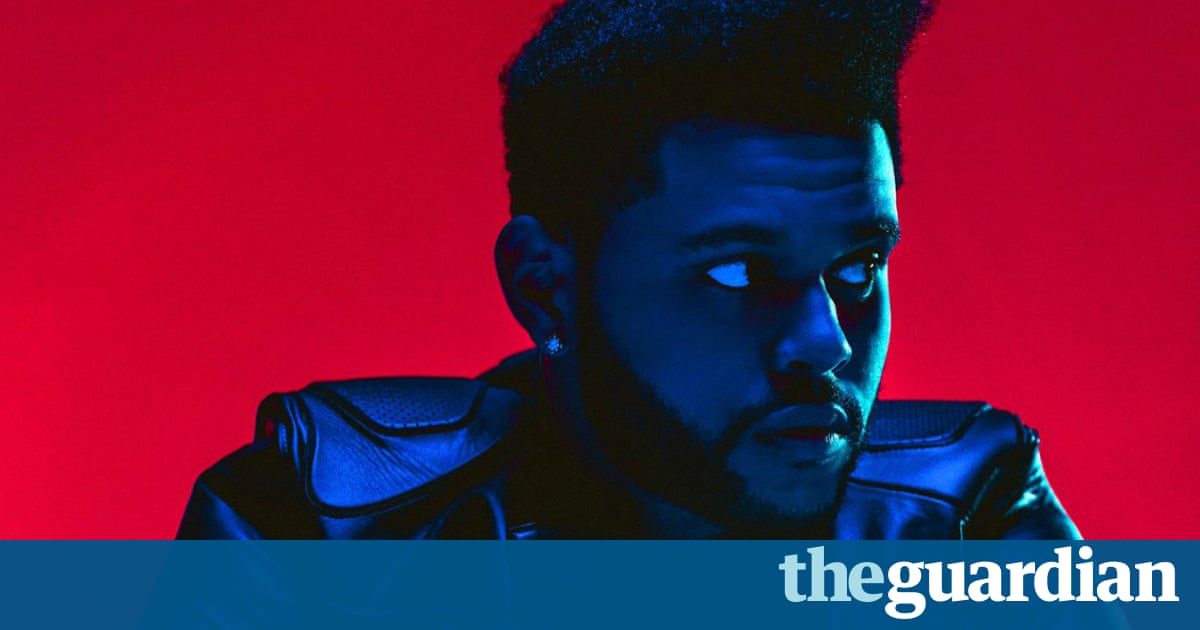 Nabil Elderkin is in his car, cruising along a Los Angeles highway on his way to a camera shop. He needs to buy a flash for the nights Kanye West show; the Saint Pablo tour has come to Forum in Inglewood and, as Wests go-to photographer, Elderkin wants to try something a little different tonight: I kind of want to jump in the crowd and grab some shots from audience level.
Elderkin could probably have had someone else fetch a flash, but hes relentlessly hands-on. Perhaps thats why hes one of the most sought-after and prolific creatives in music and beyond. Working with stars including West, the Weeknd, Bon Iver and Frank Ocean, he has directed acclaimed music videos, taken image-defining still photographs and lent his distinctly raw yet epic visual sensibilities to commercials as well. Some Elderkin projects are created with a shoestring budget; others involve a few more resources. No matter how much or little money is spent, however, his brooding aesthetic remains intact.
He shot the sleeve for the Weeknds current single and forthcoming album both called Starboy, a now ubiquitous comic book-style shot showing him head-in-hands with a fresh haircut. Elderkin also directed Oceans first trio of cerebral, slightly grim music videos. He has lent his visuals to other genres too, making videos for Arctic Monkeys (Whyd You Only Call Me When Youre High), Aohini (her Drone Bomb Me video, which starred Naomi Campbell as a weeping Statue of Liberty) and Nicki Minajs Lookin Ass, a sharply shot, monochrome epic of butts and guns. Even his adverts are great, including a movie-quality Beats by Dre spot featuring LeBron James.
West, however, is his most frequent collaborator he directed the videos for Coldest Winter, Welcome to Heartbreak, Mercy and Paranoid and their partnership goes back 13 years. So how did he and Kanye meet? Ive told it a million times, but Ill tell it again. Shy not?
Its Chicago, 2003. Elderkin and his parents are back in their home city after a long stint living in Australia. An avid music fan and aspiring photographer, Elderkin is obsessed with a mixtape by an obscure Chicago rapper. It was the most refreshing thing I had ever heard, he says. I was instantly blown away by this guy. I wanted to photograph him, so I looked online and there was nothing really about him or any contact email. So I went to KanyeWest.com and it said you can buy the domain name for like seven bucks. I bought it, thinking at some point Id get a hold of him.
A few weeks later, a rep from Roc-A-Fella Records called him. The label had just signed the fledgling rapper and were looking to buy the web address from someone they assumed was out to fleece them. They were like: How much do you want? I was like: Ive been wanting to get a hold of this guy so I can shoot him. And they said: OK, what do you want compensation-wise? I said: No, you can have the URL. Just let me take his picture.
Impressed by Elderkins initiative, Roc-A-Fella and Wests manager set them up. The subsequent shots became Wests first promotional pictures. Kanye is a guy who takes chances with people a lot, even to this day, he says. If he likes somebody, hell work with you. Its not about a name or an affiliation. He takes chances like that all the time. The shoot launched his career. All relationships came from Kanye. He was the first musician I worked with when I was 21 and everything came from that point.
Elderkin soon expanded his horizons beyond still photography. Ill seize opportunities as they come and dont force or dwell on things, he says. I didnt know I was going to be making music videos when I was a photographer. And when I was doing videos, I didnt know I was going to be doing commercials. Its a completely natural evolution and I try to be that way with everything I do.
Its an attitude Elderkin employed while at a party at John Legends house. Frank Ocean was there. This was back when he was only doing some songwriting for other artists. I remember him saying he wanted to work with me, but I hadnt heard anything. Soon after, he messaged me some early songs on iChat, including Swim Good and Novacane. I was like, holy shit, amazing. Lets do this. With a budget of $5,000, Elderkin directed Oceans video for his debut single, Novacane, which showcased Ocean ruminating in his bedroom in one long tracking shot, an Elderkin staple. Its the song thats important. Im just making a visual that hopefully elevates it and doesnt take away from it. Their professional relationship endures: he recently worked with Ocean on his recent zine, Boys Dont Cry, where he naturally captured West going through a McDonalds drive-thru in a Lamborghini.
Bon Iver is the raddest guy
Its now a week after the Kanye West show, and Elderkin is satisfied with his crowd shots, which may well never see the light of day: 80% of the photos Ive taken of him have never been released, though I think were doing a zine, he notes. Today Elderkin has quite a different assignment: an afternoon at a pool with his nieces.
I have such an untypical day, he says, the sounds of splashing in the distance. Im never in one place, and if Im not working on something, Im thinking of working on something. While he does have some constants avocado toast for breakfast and an early morning trip to the beach to surf, both habits he picked up in Australia a single email from West or the Weeknds team can change what he does for the rest of his afternoon, or week, or month: I cant set up meetings for a week from now because I dont know where Im going to be.
Like the time he went to photograph the Weeknd for a press shoot that turned out to be the central image of his campaign for Starboy. They had some rough concepts on what they wanted stylistically with the colors, so I sent them some references of various different lighting styles and we just shot it. I think Abel liked the images so much he was like: Thats my album cover.
The pictures also became the first that showed the Weeknd without his famous dreadlocks. Cutting his hair, Elderkin chuckles, had nothing to do with me. When I first shot him years ago, he had the hair much closer to where it is now. Obviously the hair became a singular thing, but Im not going to lie I like this look. Thats more of him, to me. Thats how I know him.
Elderkin has the knack of getting on with characters who seem enigmatic to the public. Bon Iver, whom hes directed in two music videos, is the raddest guy. Hes nice and hilarious. Just a real funny guy. I know thats crazy to imagine; you imagine him as a guy in a dark corner somewhere.
Elderkin points to a common thread between the musicians hes worked with. The thing with all these guys Bon Iver, James Blake, Frank, Kanye is that besides from being musically talented theyre open to collaborating. They play instruments, write melodies that are fucking good, and they all show emotion. Emotion is another Elderkin touchstone: it seeps through the screen in many of his projects, whether its West and Travis Scotts video for Piss on Your Grave, an angry anthem belted out in the middle of a picturesque forest, or that Beats by Dre advert with LeBron James which perfectly captures the Kings will to win. The dream of mine is to make something that inspires other people, he muses. For me, thats the greatest thing ever.
Elderkin hasnt confined himself to entertainment: his 2010 documentary Bouncing Cats followed those using breakdancing to rehabilitate children of war, while a series of photographs taken in the Democratic Republic of the Congo, a joint venture with Oxfam in 2007, was later exhibited at the United Nations.
However, there is one upcoming project he calls one of the most important of his career: directing his first feature film. Called Gully, it is set to begin shooting next year and can best be described as a Clockwork Orange that takes place in South Central Los Angeles. Its a reflection of the disenfranchised youth of America, Elderkin says of the story, which was tweaked with writer Marcus Guillory at the Sundance Film Lab. Weve been working on it for about two years.
The sizzle reel for the film, shopped to producers, portrays a deep sense of foreboding and syncs up perfectly with conversations about race, economics and the plight of the inner cities that dominate todays headlines. As for the plot, Elderkin is mum. Discretion is one of his watchwords another reason he has risen so far in a world endlessly paranoid about leaks. I just dont like to talk about work before its done, he explains. I like the work to speak for itself. I dont make stuff to try to explain it.
Yet despite Elderkins vast body of work, he maintains he has barely scratched the surface when it comes to what he wants to eventually accomplish. Hopefully, theres much more ahead, he explains, ready to stop talking and go back to his nieces and the pool. I want to expand on everything 13 times over. There are so many things I want to do that I havent done. Maybe in 2024 Im gonna go for that presidential run. Kanye has 2020.
Read more: https://www.theguardian.com/culture/2016/nov/09/nabil-elderkin-collaborator-kanye-west-weeknd-bon-iver