'Blind' Cat Dazzles Everyone After Opening His Stunning Eyes
Today Cotton the cats beautiful two-colored eyes wow people who see him, but it wasnt always that way.
Last year, Cotton was sick and dirty, suffering from mange a parasitic skin disease that causes itching, hair loss and scabbing and his eyes were crusted over so much that he couldnt open them at all.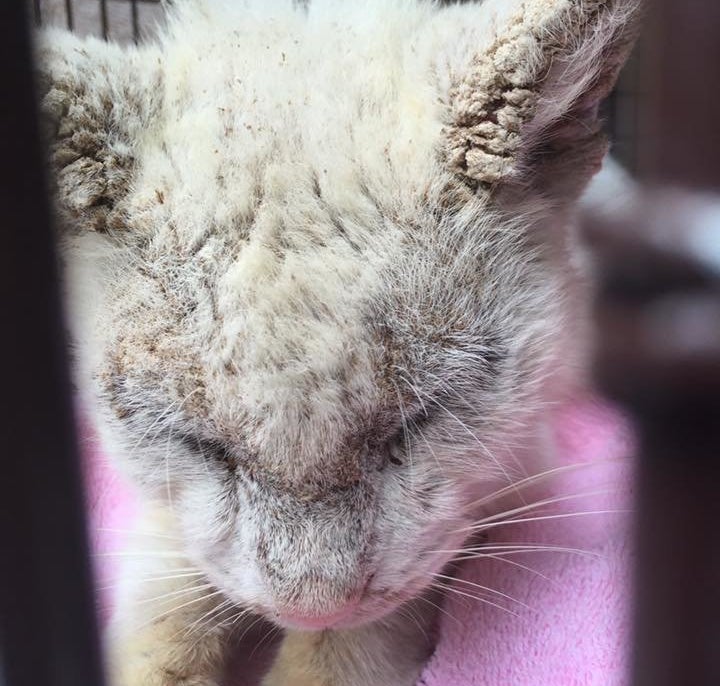 He had been walking outdoors completely blind, Carmen Weinberg, who runs the nonprofit Animal Friends Project in Florida, told The Huffington Post in an email.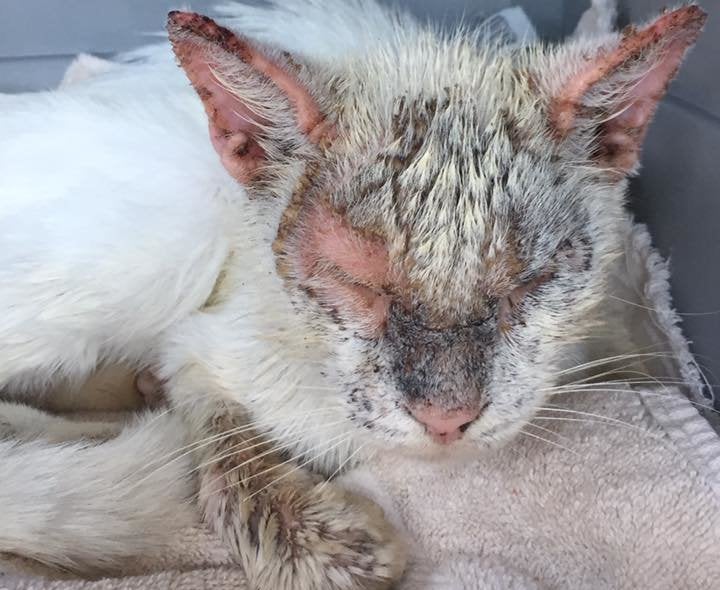 Cotton came into Weinbergs care after a homeowner in Royal Palm Beach saw the cat near his house in September, and realized the scraggly feline needed help. He couldnt take in Cotton himself, but was able to connect with Weinberg after posting a call for help on Facebook.
Weinberg took Cotton to the vet, where they found he was severely dehydrated and malnourished. But even in Cottons bedraggled state, his loving spirit was pretty obvious.
He purred the whole time they were examining him, she said, adding that he immediately seemed to get along with Weinbergs family.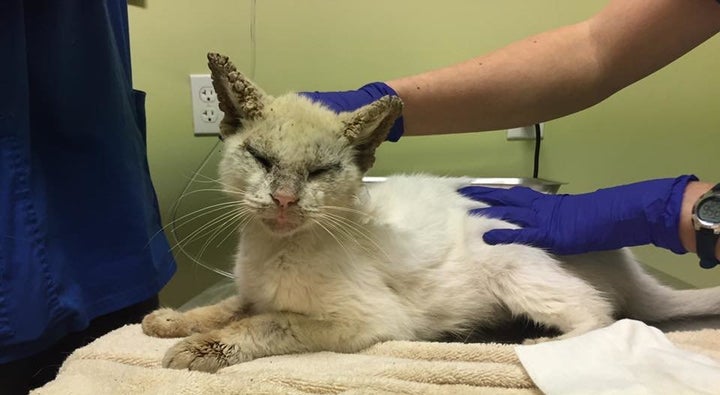 One of the biggest shocks was when Cotton finally opened his previously crusted-over eyes.
It was a nice surprise to see that he had one blue eye and one yellow eye, Weinberg said.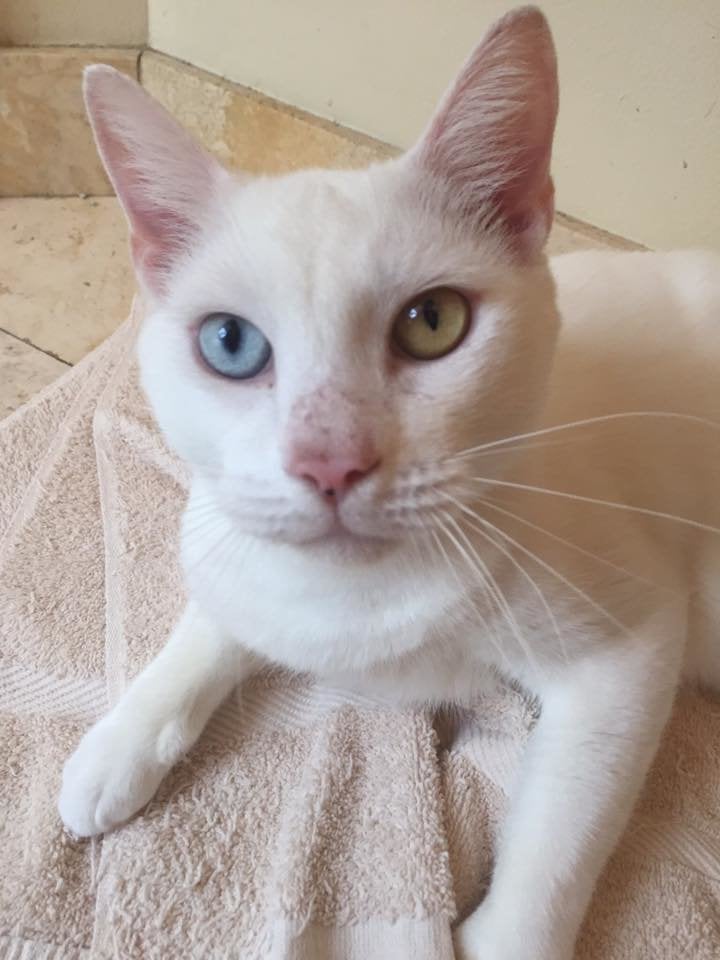 His fur had fully grown back as of December, but his story has started getting more attention this week after cat enthusiast site LoveMeow covered his story.
Cotton turned out to have a microchip indicating he once had an owner, but when Weinberg tracked the owner down, she said Cotton had disappeared a while ago and she was no longer able to take him back in.
Now, Cotton is up for adoption. Hes affectionate, but would do better in a home with no young kids due to his predilection for giving love bites, Weinberg said.
Cotton loves attention, she said. He is very vocal and comes to you asking for love He could get overstimulated and give love bites but he usually controls himself.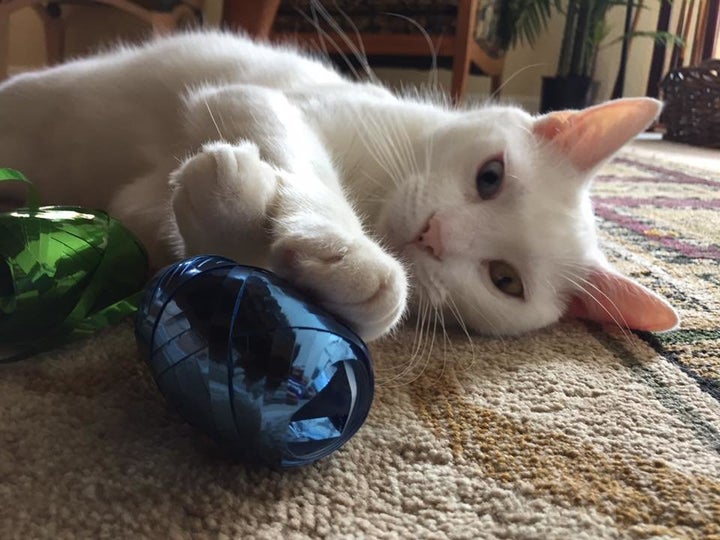 She added the ideal home for Cotton would be a quiet home without children or other pets, where he has some access to the outside.
Read more: http://www.huffingtonpost.com/entry/cotton-cat-blind-opens-eyes_us_58cbf416e4b0be71dcf4314c?ncid=inblnkushpmg00000009
---